Martin James Bartlett lifted the BBC's Young Musician trophy yesterday at Usher Hall, and tonight he was on BBC Radio 4's Front Row talking to presenter and journalist John Wilson about the competition.
Bartlett speaks with stunning maturity belying his 17 years and in the process reminding me just how little I've achieved in comparison since he was born. "I still – like all of us – have lots of insecurities about things and lots of stuff to work on," he said, responding to Wilson's question about whether or not the tutors at college will have anything to teach him now that he's won the competition. That someone that age knows not only knows that, but can say it so convincingly is quite something.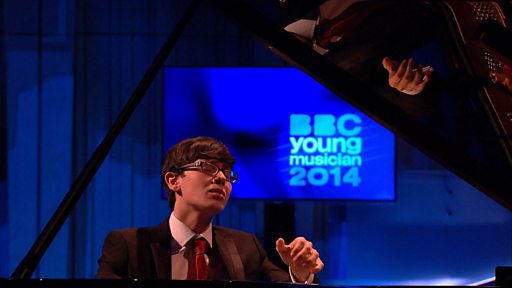 I enjoyed the performances in the final. I found the work for recorder played by Sophie Westbrooke surprisingly 'light' in style (no, it's not a criticism) which left me wondering whether there might be a revival in its reputation amongst non-devotees.
But, Elliot Gaston-Ross was the one I had my (imaginary) money on for the competition. I found his energy as compelling as it was infectious, as I have done throughout the competition. There were moments during his performance where I completely forgot he was 15 years old. (Watching him perform Land again in the semi-final broadcast the night before brought a tear to my eye.)
Whether or not they pursue performance as a career either as soloists or ensemble players (none of us lesser-mortals should assume they will just because they've participated in BBCYM or going on to music college), they will undoubtedly achieve something just as important, if not more so. Just as Emma Johnson for a whole wave of clarinetists in the mid-80s – they will inspire the next generation to pick up an instrument.
The BBC Young Musician Final 2014 was broadcast live on BBC Radio 3 (with commentary featuring former winner oboist Nicholas Daniel). It's available until Sunday 18 May 2014. 
Martin James Bartlett was on BBC Radio 4's Front Row and features at 9'35".