William Dutton – BBC Young Musician String Final winner – won £1000 and a place in the BBC Young Musician 2014 semi-final. A former BBC Radio 2 Chorister of the Year, William Dutton's performance of Bloch's Baal Shem, Nigun was stunning.
Clips from the performances of the other finalists performances also appear on the BBC's Young Music website.
The full (and at times flabby) 88 minute programme is available on BBC iPlayer for 30 days. It's use of overly dramatic incidental music, X-Factor-style sound effects does get in the way of the end product. Such obvious talent and breathtaking hard work deserves more: sometimes the need to create an entertainment TV programme distracts from the core of the offering, the talent of the performers and leaves me wondering whether I'm not really the target audience – maybe I'm not, in all fairness. Alison Balsom's status as a former competitor explains her involvement as presenter, but both she and her on-screen colleague guitarist Milos might have been better pundits. Miloš' backstage 'interviews' with performers are nauseating at best.
These distractions and the first 15 minutes given over to the inevitable "this is what we're about to show you" and other filler, led me to conclude that I wasn't going to get to see as much as I'd like to of each category final performance. Given that the rules stipulate their stage appearances will amount to no more than 16 minutes (including tuning and natural breaks in between movements), what we see on-screen perhaps isn't that far off what's on stage. There's undoubtedly an editorial obligation on the production team to select the best performances for TV, leaving the judges to decide on balance who gave the best overall performance in the hall. But I'd still want to see the complete 16 minute "stint" unedited – something which could easily be made available on the BBC Young Musician website.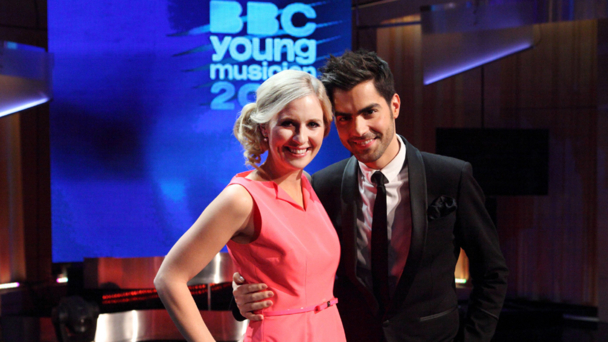 I'd also like to get more of an understanding on how the judges are assessing performances, not just in the category final but throughout the competition. How does someone judge a teenager in this field – I thought I could tell by hunch alone watch the TV broadcast. What are the judges looking out for? Are there even opportunities for the judges to explore the music being performed a little more – demonstrating how individual works are difficult and what pressures they put each musician under? In these early rounds I'd probably prefer to get more expert assessment – even if its only pundits in the hall – rather than performer backstories.
The Percussion Category Final is on BBC Four at 7.30pm, Friday 25 April 2014