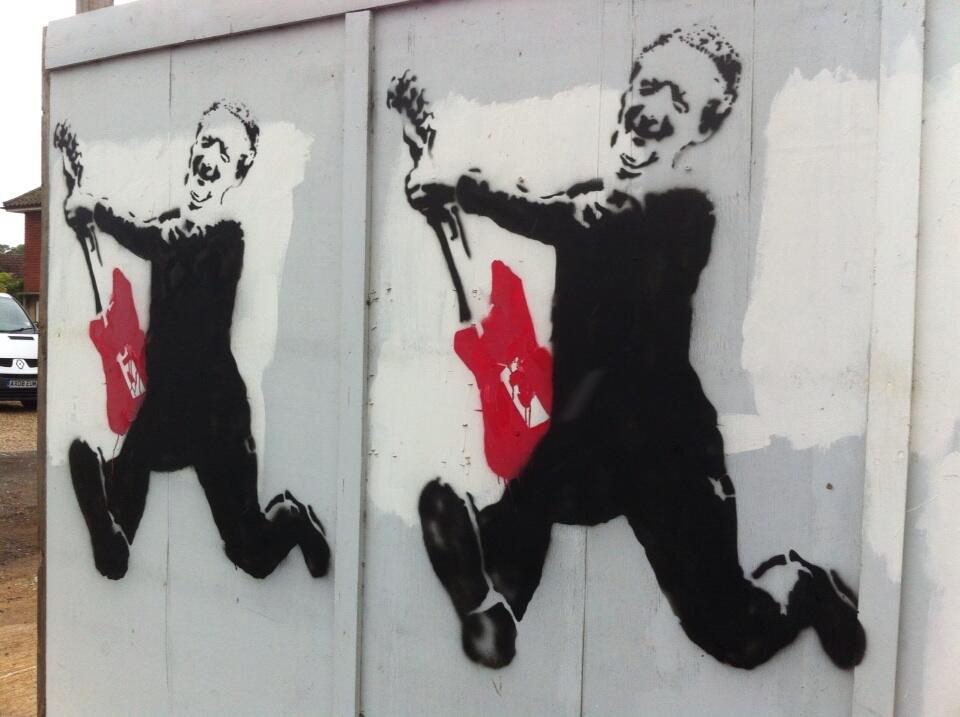 Jonathan Reekie, Chief Exec of Aldeburgh Music, introduced the Aldeburgh Creative Talent Conference on Monday last week by reminding delegates in attendance that composer and founder of the Aldeburgh Festival Benjamin Britten was "the pioneer of talent development".
It made the location – in the newest of Aldeburgh Music's venues, the Britten Studio – fitting, taking full advantage of the very conditions the composer benefitted from when he moved back to East Suffolk post-war and the USP the destination has for creatives participating in AM's many talent development programmes.
Those in attendance for the two-day conference up at the Snape Maltings 'campus' – the list of delegates was impressive including 'talent scouts', development producers and artistic directors from across the arts industry – listened to keynote speeches and panel discussions, as well as participating in various breakout sessions. Subjects ranged from how we identify talent, how talent was developed, how it was identified and how the world outside the arts managed the development of talent.
"The path for talent isn't easy and perhaps it shouldn't be easy, but do we make it easy enough?" Alan Davey, Arts Council England
I attended the first day of events and was struck not only by how reassuringly slick and professional proceedings were, but how in a space largely devoid of the usual over-bearing egos, arts professionals from across the industry were convening with a shared commitment to come up with some answers.
The temptation was strong to write up notes soon after I got back to London on Monday evening. What has impressed me more is how the subjects discussed have remained potent over the intervening days: the mark of a well-thought out, well-produced and well-attended event.
Keynote speaker Matthew Syed got the event off to a suitably thought-provoking start. Talent isn't always innate or genetically inherited, he posited. The idea of 'world class performers' is both destructive and corrosive on formative minds at impressionable age keen to pursue their passions. Testify, sister.. "The difference," he suggested with a delectably low voice, "between the people in this room and the likes of Andy Murray is not innate reaction but years of diagnostic practise."
"Praising for talent pushes individuals towards risk aversion to maintain the talent label. Praise the individual for the effort then the 'working hard' element is reinforced and they'll continue to strive."
Syed's argument was as reassuring as it was compelling. Either his keynote coincided with me recovering from the 2 mile break-neck bike ride I'd insisted on doing from nearby Saxmundham station to Snape (rather than making use of the free coach travel), or Syed's words really did release the tension from my entire body. If it was that people weren't born with talent but instead, the talent were people who had committed themselves to intensive, qualitative practice, did that mean we were all – even in middle-age – still able to reach a higher potential if only we were prepared to work at it?
We were of course heading towards the inevitable conclusion in Syed's keynote: the definition of the word 'talent' itself (even if Jonathan Reekie had earlier tried to set out what we should regard the definition of the word to be for the conference as 'those who are likely to maintain a career in the creative arts'). If talent is worked at, then we need to make sure that creative (or in Syed's case, sporting) individuals are nurtured in the right way in order to unlock their potential. The advice was clearcut: praise hard-work don't label an individual 'talented'. It's quite amazing how straightforward life can be when a well-articulated informed individual with a Madonna-mic strides up and down delivering an outlook on life in short punchy sentences.
I bought in to Syed's view. It's difficult not to be, not least because it takes the pressure off and makes life just that little bit easier to stomach. But a few days afterwards some more fringe questions arise from his keynote. If his view is subscribed to, what impact does that have on our understanding of Benjamin Britten or the likes of Mozart (gratuitous link to the blog post which garners the most traffic on Thoroughly Good) and if it is that 'talent' is worked at, does that mean that potentially (or theoretically), we could see talent emerge in older generations? And, if so, are we overlooking the older generation in some specialisms?
The panel discussion directly afterwards Syed's keynote – 'The Artists Perspective' – was perhaps the more revealing. Composer Anna Meredith joined choreographer Vicki Igbokwe, teenage poet (and sickeningly articulate) Jack Rooke and locally-based visual artist Ryan Gander in a 45 minute session in which they shared their own personal experiences on what was their most important moment as a creative artist. "Being asked, 'What would you like to do?' as opposed to 'What can you write for 9 flutes?'," replied Anna in what seemed to hint at a coaching approach to nurturing a creative individual. No surprises there. Ryan highlighted the need for monetary prizes for enabling a sense of creative independence.
On the question of what got all of them started in creative expression, none expressed anything the kind of lightning-bolt or other-worldliness lazy journalists assume when they use the words 'talent' or 'genius'. As creative artists, their beginnings were seemingly humble, their motivations breathtakingly simple. Of writing poetry Jack Rooke said, "I found that if I didn't write this down and get it out then I'd harbour bitterness and resentment towards everyone around me." Anna Meredith pointed to when she was writing her GCSE compositions and how her teacher had identified something "a bit weird" in comparison to the other class submissions.
The most surprising learning point from the panel discussion was how all agreed that feeling as though they were able to develop their thinking and creativity and to not be boxed in too early was terribly important. That and the money. "I'd like to not have to be constantly ingratiating myself to people or relying on them for favours," said Anna. "I'd like to be adopted by an arts organisation somewhere," said choreographer Vicki, "and then do my own thing."
Not one person mentioned what I'd assumed would be the case for present-day artists: that you take you on the high-figure commissions in order to sustain you through the unpaid or lowly-paid more personal creative excursions. Bloggers and journalists (and so too high-art or niche festivals) have long realised that the money for old rope often funds the more interesting writing opportunites. Why should that be any different in the arts world?
Amid the many breakout groups on the first day (groups discussed topics including How do we recognise talent? What does talent need in early- and mid-career? What role does formal education play? And how do we widen the talent pool?) some unepxected points emerged. Most arresting in the How do we recognise talent? group I was in, was one lady suggesting that we really ought to be thinking more about the art rather than the artist. A fair point demanding further discussion: does the arts world have an obligation to identify, develop and sustain great artists throughout their careers and lives, or should the emphasis be more on enabling great art?
"What sort of talent are we going for? The also rans or the orchids in the desert? How do we evaluate success?" William Galinsky, Artistic Director, Norfolk and Norwich Festival
Other points raised included a mini-discussion about to what extent identifying talent should or should not be based on hunches or (I blame myself for the titter of laughter which resulted from my suggestion) 'love', and whether funding networks were swamped with the same roster of applicants in search of ever-dwindling resources. Does there need to be consistency amongst talent development schemes across the country? And are artists over-dependent on support?
Other great ideas from the other breakout groups included:
Mid Career Support
– Mid career artists often feel like 'commission monkeys'
– Artists need 'reverie' time
– Peer-to-peer support regardless of artistic specialism
Training
– Is present training fit for purpose?
– Education is becoming far more expensive – there's a gap in funding
– Education world is not learning enough from each other or industry partners
Widening the pool
– We must allow creatives the chance to discover
– We need to accepting of failure in creative endeavour
– Removing barriers
– Improving the talent development infrastructure
– Improve organisational dialogue – put various organisations together strategically
– ingredients: opp, support, family
"If we are to encourage risk then we're going to have to accept failure more." Graham Devlin
Looking back a few days after, I'm struck by a few other questions I rather wished I'd asked myself whilst I was there. Can an artist realistically expect to maintain a career in creativity of the kind those artists have read about in history books? If none of the rest of society can really expect a job for life, why should an artist? And if an artist is still expecting it, really who's responsibility is it to sustain it? Shouldn't it be the individual? Does the artist need to change his or her outlook? Are artists looking for security and if they are, isn't that the anathema to inspiration?
Returning to London and to my Twitter feed I was struck by one other rather more depressing reality. Comparing the business of the arts discussed in Snape during the day with the preponderance of PR-fuelled content in my arts Twitter feed led me to wonder whether the arts as a whole is still being failed by journalism. There isn't enough being written by mainstream journos which highlights the challenges faced by the backbone of this country's cultural scene. And I'm wondering what can be done to change that. There is more to say about the arts than cajoling new audience members or critiquing output. If the arts as an industry is to survive in more demanding times, isn't there more to reveal about how that industry is having to change?
Comments
comments