An interview in today's Guardian with actor James Corden about the TV programme he's currently promoting ahead of its launch on 24 September – The Wrong Mans – has led to an exciting personal discovery: Disney is shooting a live-action film of Stephen Sondheim's brilliant Into the Woods.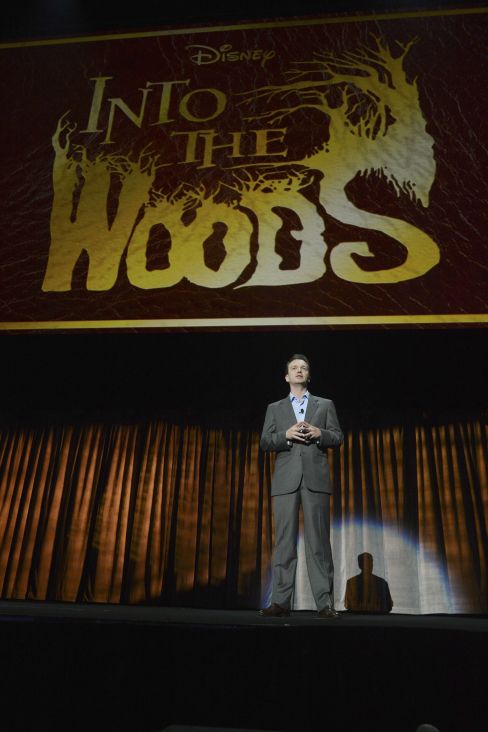 Back in August at D23 Expo (left), Walt Disney Studios Motion Picture Production President (that's got to be an impressive title to rattle off at cocktail parties) Sean Bailey announced the cast for Disney's production of Stephen Sondheim's Into the Woods.
Rehearsals were already underway at that stage, with filming at Shepperton studios scheduled for late August/early September.
The cast list is impressive. James Corden is playing the lead role of The Baker opposite Meryl Streep as The Witch, no mean feat given that a great many Sondheimites will no doubt compare the film version with the seminal performance given by Bernadette Peters on stage.
Very good to see Brit-born Tracey Ullman in the role of Jack's Mother. So too the hapless but lovable princes played by Chris Pine and Billy Magnussen.
The original cast recording of Sondheim and Lapine's Into the Woods is available via Spotify